What is a Letterhead used for?
A letterhead is an integral part of your marketing collateral and is often used to convey a message to the recipient, whether that be a letter to a potential customer or an internal notice to your staff.
A reflection of your business, printed letterheads say a lot about who you are and how your company works, so it's important that you include a few key things on there!
What should you include on your Letterheads?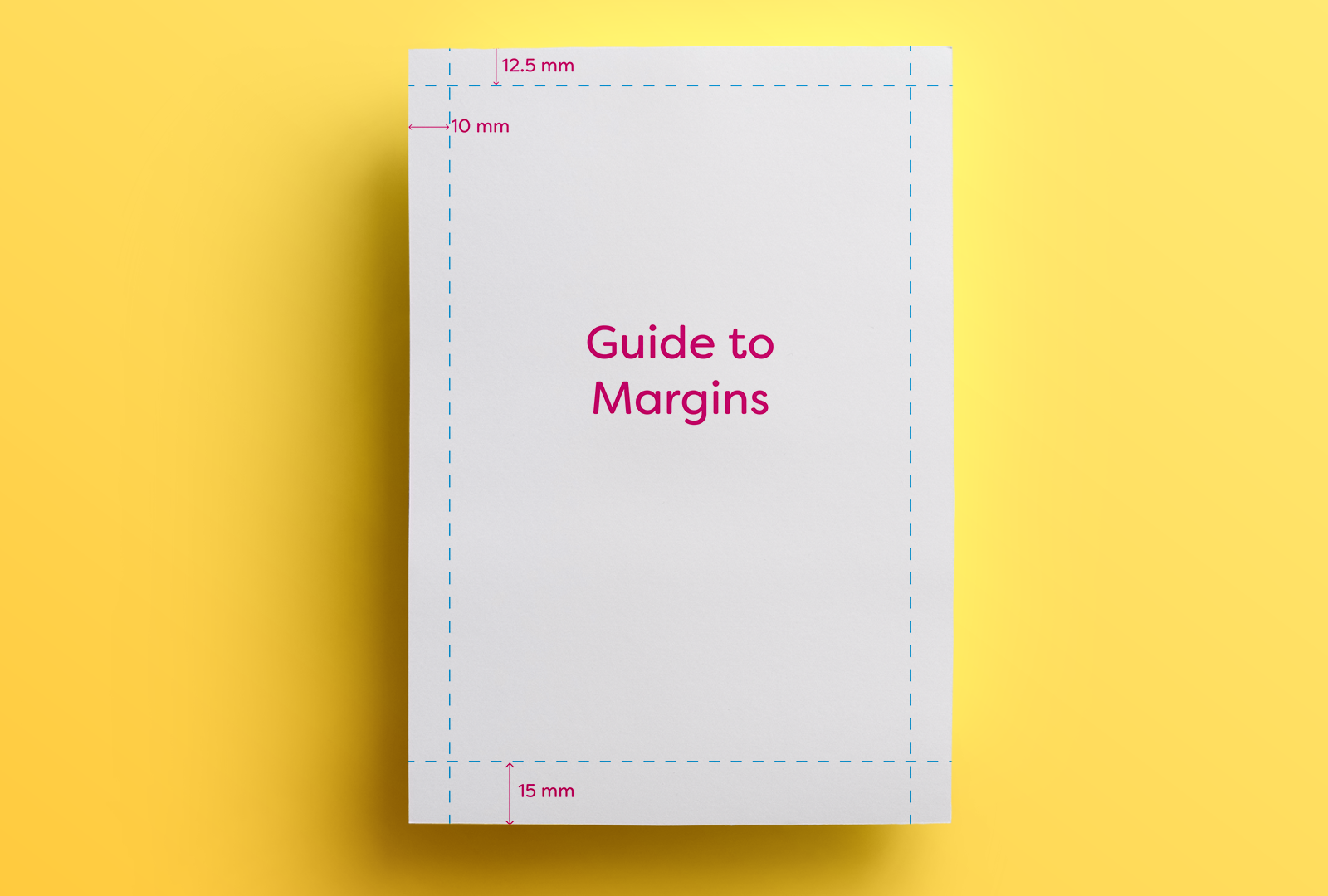 Margins
First and foremost, it's essential that the layout of your letterheads are set correctly so that it lines up with what you print onto them. If you've got a fairly creative letterhead, keep in mind that you may have to adjust your margins in future.
As standard, your letterhead should be at least 10 mm on the sides and at least 12.5 mm from the top and 15 mm from the bottom. This should provide you with plenty of space, maintaining a clean and professional look.
Headers and Footers
A header appears at the top of your letterhead and although not specifically required, many companies opt to use one on their printed letterheads to make an impact and stand out from the crowd. This is the perfect place to be a little creative - using colours or imagery from your company brand can really make your letterhead pop!
Whereas a header sits at the top, a footer sits…you guessed it! At the bottom of your letterhead. This gives a more traditional, corporate feel and is a bit more subtle than a header. Alternatively, you can go all out and use both!
Logo and Company Details
Adding your logo and company details is a huge must when creating your letterheads! You should include your logo and company name in a slightly larger font size for emphasis, followed by your address, telephone number, email address and website. This informs the recipient of who you are and how they can get hold of you. In addition to this, you could also add your social media links or even a promotion your company is currently running. Feel free to split this information up between the header and footer to suit your brand aesthetics.
Top Tip: Depending on what type of company you are, (e.g: Sole Trader, Limited, Charity etc…) there may be a legal requirement to include your company registration number or VAT number. Please be careful to check before getting your letterheads printed!